Ensuring Businesses Can Scale With

Productive & Skilled Workforces
Logix BPO exists to ensure that our partners have access to cost effective, talented, motivated and committed workforces. Our primary objective is to reduce our partners workloads, in an efficient and cost effective manner, so our partners can scale their businesses.
We operate in a competitive space and just like any business we strive to stand out from the crowd and gain recognition as the best in our field.
Our philosophy, our processes and our success have been forged through the high and low experiences in outsourcing. We have learnt valuable and sometimes difficult lessons through the years, which have helped shape our business into the trusted remote staffing company we are today.
Manage

BPO & RPO Operations
Setting up your global office with Logix is hassle free. It really is very easy, very cost effective and the delivery of work and overall performance will exceed your local workforces.
We always put the same question to our partners:
"If you can save 70% on labor cost, and almost eradicate operational cost, without compromising efficiency and quality, then surely this is a no-brainer for your business?"
Our 7-Core BPO

& Virtual Assistant Solutions
Recruitment Process Outsourcing


Outsourced Digital Marketing




Why Business

& Choose Logix
Save up to $60k per year, per employee
This is not a made up figure. Companies around the world are really saving up to $60k per employee, per year without a single compromise in quality, performance and delivery. Could your business benefit from $40k-$60 saved every year per employee?
Radically reduce, or even remove operational costs
We take care of almost everything operational. Overnight your business loses office costs, HR costs, software and hardware costs, benefits, additional taxes, management costs and many other operational expenses. On average our partners save upwards of $100k per year.

Scale your business quickly
Without inflated labor and staffing costs. Without the wide range of expense operational costs, your business can scale freely. We look after your staffing and operational activities so you can focus on building your business, supporting your clients and capturing market share.

Focus on your clients, whilst we support your team
Our partners are reducing staffing and operational overheads by so much they are able to secure vast numbers of new customers through increased advertising and marketing. We give you the time to invest with your clients and build your business risk free.
Highly skilled, motivated & cost effective workforce
There is no compromise in quality, efficiency or motivation from your workforce. Your remote team will be exceptionally skilled, fluent English speaking and fully dedicated to your business success. We guarantee your offshore team members will be as good or better than local resources.

Onsite Australian & British leadership teams
The CEO, Anthony Godley is based onsite with your team along with a British & Australian management team.
They are there to ensure the highest levels of performance and commitment are upheld.
Get A Free

Outsourcing Quote
Reduce 70% on labor costs and up to 90% on operational costs, without compromising quality, delivery, performance and culture.
Our simple and fluid process to establish your remote team in the Philippines is just a few clicks away. Join the 1000's of businesses across Australia, UK, USA, Europe and Asia that already trust Logix BPO.
We are the future of remote staffing solutions.
Book a call with our experts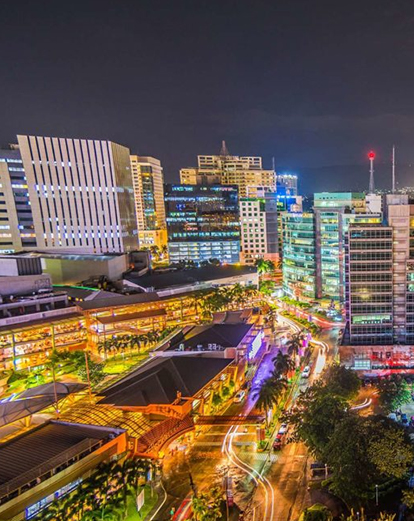 Outsourcing Philippines –
Why it works
Cebu City, The Queen City of the South & Centre of Outsourcing Excellence
Cebu City is home to more than 22 outstanding Universities and colleges which deliver many thousands of highly skilled candidates into the talent pool every year.
Commuting times are reasonable in Cebu City. Your team will not have to travel far to our world class office spaces in Cebu City. You want your work force to be punctual as do we.
The literacy rates in Cebu City are exceptionally high so you can rest assured your remote team will be fluent English speakers and writers.
Don't just take our word for it, Cebu City the global team base for Google, JP Morgan, Amazon and American Express. The biggest companies in the world choose Cebu City.
Cebu City provides excellent levels of infrastructure for workforces to operate at high efficiency, all of the time.
Your remote team members will benefit from our fantastic culture. Our culture has been built on the core virtues or Support, Nurture & Reward. We have excellent retention of staff across all our teams due to the supportive and rewarding culture we bring. Your remote staffing investment is safe with Logix; we ensure low attrition across your team members.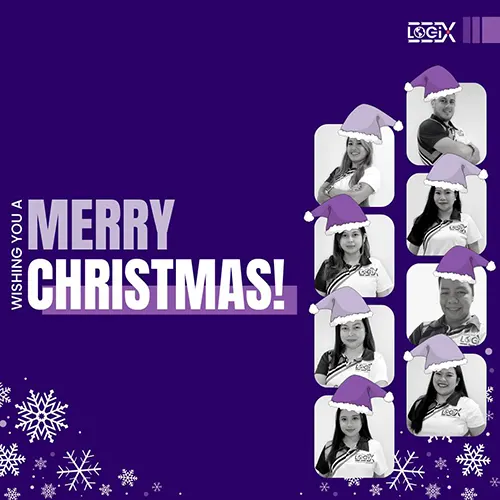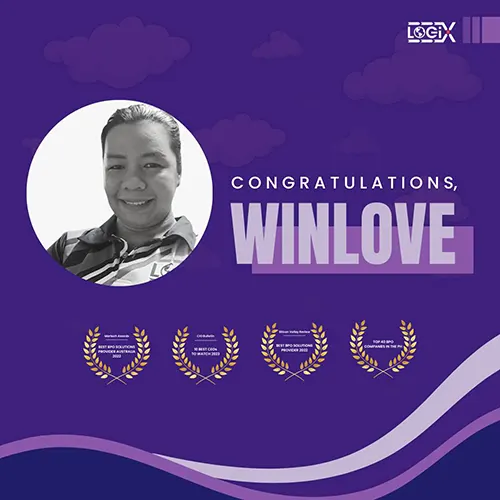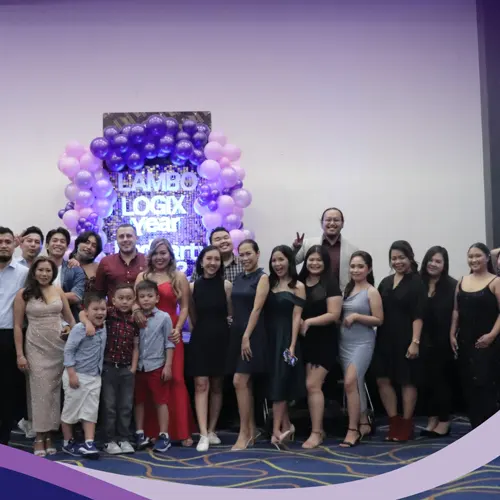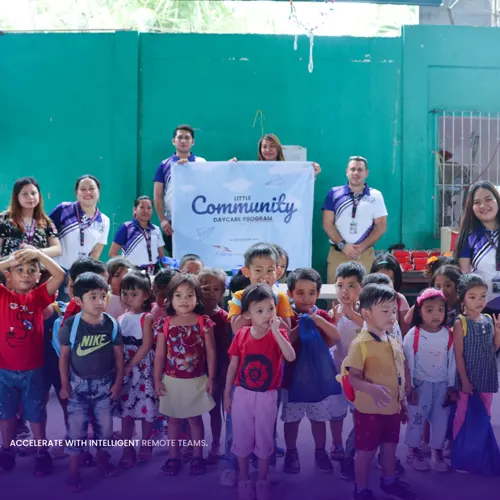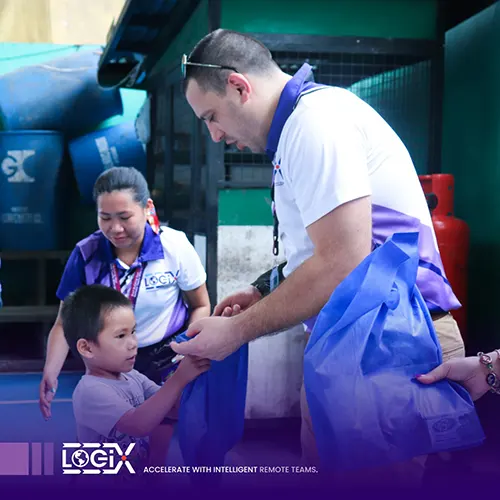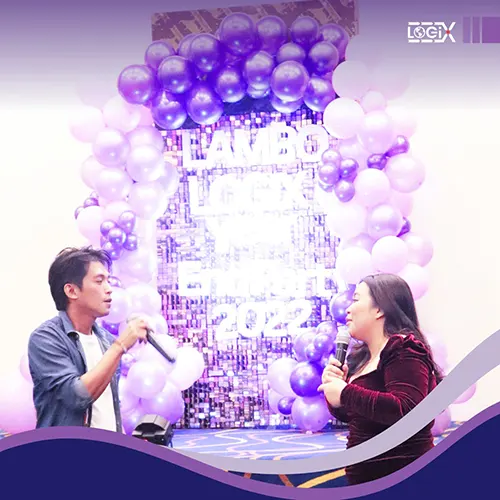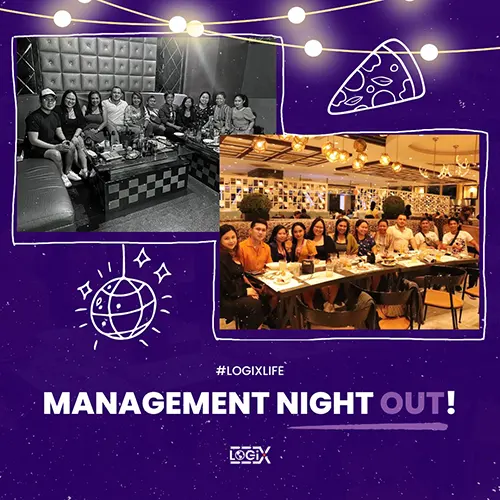 Check out our latest Facebook posts
Start building your remote
BPO & RPO teams in the Philippines
Industry leading BPO, RPO & Virtual Assistant Solutions

At Logix BPO we do not settle for anything less than "Exceptional At All Times" and this is actually one of our founding Key Virtues.
We are positioned to deliver exceptional BPO Solutions at all times and that is exactly what we do.
We are an Australian Outsourcing Company, with both British & Australian leadership and virtues, that has wonderful and skilled Philippine based team members powering our solutions to companies worldwide.
What we bring to your organisation
There is so much we bring to your organisation and whilst it starts with significant financial reductions in labor and operational costs, we go above and beyond to ensure that your remote team are working to their full potential all of the time.
We provide all of our remote staff, across all of our partners with a Results & Performance Program, which provides continuous support, training and development for your team to perfect at the highest levels for your business.
Our Results & Performance Program also teaches your workforce about task priority, how best to deliver KPI's and project management so they have up-to- date and continually improved skills to bring to your organisation.
We also provide a Team Leader into your remote team for free, who will provide all the support and motivation for your team. Should any concerns or misunderstanding arise between your company and one of your remote Virtual Assistants, your Team Leader will quickly communicate directly with you and resolve the issues.
Your team leader will also provide:
A daily standup meeting with your team to ensure they know what today's tasks and priorities are.
A weekly WIP (week in progress) meeting to discuss the weeks activities and plan for the next week
A Quarterly Review via a Strategic Session with all stakeholders to review performance, progress and concerns
Let's start building your team
Complete the form to arrange a free strategy session so we can identify what virtual assistant resources you need
"*" indicates required fields