Highly Talented Solar Sales Agents &
Solar Sales Teams
Solar Energy as an industry is experiencing unprecedented growth around the world. Sustainable, cheap and highly efficient energy available to almost all homeowners, with many countries such as Australia, New Zealand, UK and the USA providing government level grants meaning the cost of solar installation is incredibly cheap.
However, despite the popularity of solar energy, large percentages of the population do not have solar energy installed on their properties and are not actively engaged in a solar energy specialist company.
And that is the problem.
Solar Energy providers still need to reach the masses, and provide enough information, quickly and accurately to persuade home owners to "go solar", and have solar energy installed onto their properties.
And this is where Logix BPO comes in.
We provide Solar Energy Lead Generation and Solar Sales Teams, that convert raw homeowner data, into interested and intrigued appointments and sales opportunities.
Our specialist Solar Energy Sales Agents, conduct the highest quality outbound solar sales calls, and through carefully scripted processes deliver compelling solar sales information which gets home owners across the line and brought into solar.
Let's start building your team
Complete the form to arrange a free strategy session so we can identify what virtual assistant resources you need
"*" indicates required fields
Sales teams you can trust &
scale with confidence.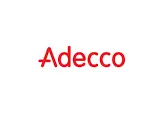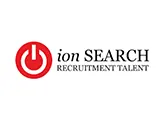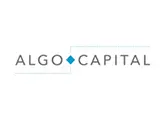 Build a Remote Solar Energy
Sales Team
Our Solar Energy Sales Agents progress through a rigorous recruitment process before they are offered the opportunity to represent Logix BPO and our partners. The recruitment process consists of a 3 stage interview, deep background checking and a full English verbal and written assessment, as well as sales script assessment.
We build dedicated and remote Solar Sales Teams and Solar Lead Generation Teams formed of only the best, most experienced, motivated and determined solar sales specialists on the market.
Your dedicated remote solar sales team operates within the Logix BPO fully managed IT and operational infrastructure which means we provide your business and your team with everything they need to succeed.
On average Solar Sales Agents and Solar Lead Generation Specialists book upwards of 5 confirmed leads, per agent every day; and for some of our partners, solar agents provide the full sales experience, from raw data to building interest, submitting a proposal and even adding high level panel schematics directly into the sale CRM ready for final sign off.
Through Logix BPO, your solar energy company can create a remote solar sales team from just a single sales agent to 50+ outbound agents, generating thousands of appointments, and hundreds of sales every month.
All of our solar energy comes with an experienced Sales Team Leader, which we provide to your business for free.
Your Solar Sales Team Leader will drive your remote sales team to success, ensuring KPIs are met, minimum call standards delivering, constantly upskilling and listening to calls to ensure quality.
They are a link between your business and your highly skilled solar sales and solar lead generation team.
Get Your Free
PH Salary Guide 2023
This Guide provides up to date and accurate monthly
salary expectations for ALL types of Virtual Staff, and in
multiple currencies. If you want to know how much you
should be paying your Virtual Assistant or Remote
Worker, this guide will tell you.
Benefits of Logix BPO Solar Sales &
Solar Lead Generation Teams

Exceptional Talent
Gain access to thousands of talented solar sales agents

Thorough Onboarding
We ensure your team members hit the ground running
Scalability
Easily scale your team up or down as demand requires

Compliance
A legally compliant process backed by accreditations
24/7 Operations
Outsourced solar sales agents that can work anytime time zone

Free Training
We will provide training on your tools, scripts and sales process
Call Center Infrastructure
We provide state of the art, 24/7 call center infrastructure
Dedicated Team Leader
A dedicated team leader will ensure your team deliver results

No Employee Liability
We provide the employee liability insurances

No Office Costs
We provide your team with exceptional working environments

No HR Costs
We provide HR, Payroll, Contract Management and Benefits

IT Infrastructure
We provide 24/7 IT support, software and hardware
Solar sales agents
you can trust
There is a common objection we hear when talking to new solar energy companies about our solar energy sales and solar lead generation services. The common objection is:
We have tried a remote sales team before and it did not work
This objection is very hard to justify with facts, data and genuine ROI. Below we break down how we can quickly overrule this objection with accurate and genuine data that demonstrates that remote sales teams, when properly deployed, trained and motivated are by far the better option for solar energy companies looking to scale aggressively.
Our first and more immediate response would be; maybe you just chose the wrong partner?
We provide a very experienced Sales Team Leader into all our sales teams, have live cameras in place and tools in place that can not be corrupted; our recruitment process alone is so rigorous no poor performing or low motivation agents can get through.
We deliver to uphold ours and our partners reputations. An experienced solar sales leadership team oversee all operations, crack the whip and ensure KPIs and sales expectations are delivered.
We also provide a guarantee that if by some miracle a poor agent made it through our talent acquisition processes and behaved in a way that damaged ours or our partners reputation they would have their employment terminated.
Our business is about great talent, delivering great results; and we protect our employees that do deliver to our virtues.
A good quality solar agent that is properly managed and motivated will set your business back approximately USD $1399.00 (AUD $2075 / GBP £1115) per month, that is based on full time work. With each agent generating upwards of 5 sales leads per day, should even 1 of these leads progress to a full sales in a single month, the ROI is already significant.
A local sales agent will cost 5+ times the amount, when you consider salary, taxes, operations, infrastructure… That sales agent would have to perform 10 times better than one of our remote sales agents to compete; a very difficult performance statistic to achieve.
The ROI from our remote solar sales agents is very hard to compete with.
Simply click on the button below to book a completely free online strategy session so we can find out the areas
of your business that you need support with, and start to develop the solution to help your business grow.