The Logix Way; The Only Way
Ensuring that our clients remote team members operate from a positive, encouraging and exciting working environment is extremely important to us.
This is why we have worked hard to develop a culture that motivates team members, a working environment that staff enjoy coming to and thrive within.
We firmly believe that the staff of an organisation are the most valuable asset and we strive to ensure that our staff and our clients remote team members enjoy coming to work and feel inspired to deliver their best efforts at all times.
Delivering on our Virtues
The process of developing our culture and delivering on our key virtues starts right from our recruitment process.
During our recruitment processes we endeavor to source candidates that possess not only the technical competences to deliver the tasks but also the personalities that align to our core virtues, culture and beliefs.
There is no doubt in our minds that a motivated, honest and loyal workforce that enjoys coming to work will deliver great results all the time; and it is exactly that type of personality and culture we cultivate for our partners at Logix BPO.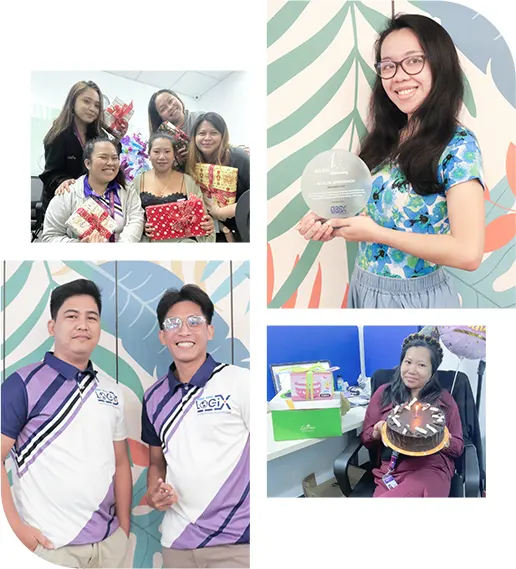 Welcome to the
Logix Family
Why "family" is so important to us
One of our core virtues is family. It is a virtue that comes right from the top as our CEO, Anthony Godley, believes nothing is more important than family.
Whilst of course Logix is a business that strives to deliver excellence at all times for its clients, internally we cultivate a culture of trust, support, empathy and reward.
Every month we engage in events, gatherings, meals and team bonding exercises so every team member knows they are more than just a number in an organisation.
From the CEO, Directors, Managers, Team Leaders & Team Members, we all are in this together, to support each other and enjoy our working environment and culture.
Welcoming you to the team
Every new staff member that joins Logix BPO and becomes part of our global remote staffing company is valuable to us.
Our people are the heartbeat of our company and we make sure they feel the Logix love from day one.
Every new team member, whether they are working directly for Logix or one of our global partners receives a welcome hamper as the first step in our nurturing process.
Our goal is to encourage commitment and loyalty by expressing just how much we appreciate everything our team does for our business and our clients.
We all remember at one stage in our lives being the new person to join a company. It is tough, it is stressful and for some can create anxiety.
We try our best to reduce that. If you have been selected to join the Logix family, then you have the personality that is going to fit right in, and we will do our best to ensure that new team members, whether they are Logix direct or part of our clients global remote teams, feel part of the team from day one.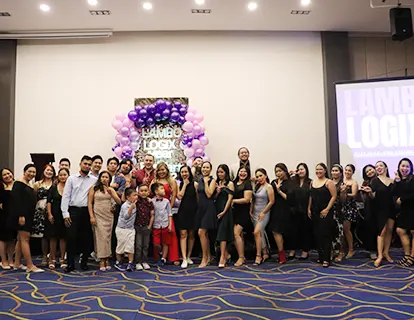 Would you like to
build your remote team

with us?
Simply click on the button below to book a completely free online strategy session so we can find out the areas of your business that you need support with, and start to develop the solution to help your business grow.
Book a free online strategy call now
Our
Commitment to our Staff
We are all part of the same team
There are many ways management can inspire the team members of a business. First off it is important that every team member knows they are not just a cog in a wheel, but exceptional, and have been offered positions within Logix because they are exceptional.
Anthony Godley, the CEO of Logix BPO states:
"We are all in this together. We all have equal importance. We are all valuable with the individual skills and experiences we bring to the team, but together as a unified team, we are utterly exceptional"
Our CEO is British and one thing that Brits love to indulge in is some great company, a cold beer and some good conversation.
It is something we try to organise with teams as often as possible and is a great way to all sit around some treats and tea and forge strong connections.