Why has Logix BPO become a global leader in Outsourced
Accounting & Finance Staff?
We supply highly skilled outsourced Accounting and Finance specialists for accounting firms across Australia, New Zealand, USA, UK and worldwide.
We firmly believe that great finance & accounting staff are the backbone of a great business, and we make it our business to bring those skilled virtual accounting and finance team members into your business at an incredibly affordable cost, and also provide a comprehensive operational environment for your remote team.
All of our Outsourcing Accounting & Finance Staff are fully managed.
What this means is whilst your virtual accounting and finance team work for you, on your tasks, in your business, they benefit from an entire suite of Human Resource, Support, Training, Software, Hardware, Benefits & IT infrastructure which ensures they have everything they need to remain motivated, and thrive within your business.
Logix BPO currently supports over 100 Accounting & Finance Firms worldwide, bringing talented virtual assistants to our partners teams, and helping them perform beyond expectations. Our outsourced Accounting and Finance solution not only provides a range of skilled remote team members but also everything your remote team required to be highly efficient and deliver a high ROI.
5

Payroll Specialists

5

Bookkeepers

5

CPAs (Chartered Professional Accountants)

5

Accountants

5

General Administration Specialists

5

General Virtual Assistants
Let's start building your team
Complete the form to arrange a free strategy session so we can identify what virtual assistant resources you need
"*" indicates required fields
Benefits of building your remote recruitment
team with
Logix RPO

Exceptional Talent
Gain access to millions of talented candidates

Thorough Onboarding
We ensure your team members hit the ground running
Scalability
Easily scale your team up or down as demand requires

Compliance
A legally compliant process backed by accreditations
24/7 Operations
Outsourced accounting & finance teams that can work any time zone

Free Training
We will provide training on your tools, CRMs and verticals
24/7 Enterprise Security
Latest in data protection and privacy protocols
Dedicated Team Leader
A dedicated team leader will ensure your team deliver results

No Employee Liability
We provide the employee liability insurances

No Office Costs
We provide your team with exceptional working environments

No HR Costs
We provide HR, Payroll, Contract Management and Benefits

IT Infrastructure
We provide 24/7 IT support, software and hardware
Say
"hi"

to some of our skilled finance team members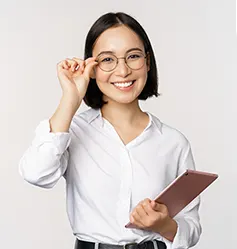 Hello, my name is Gretchen. I am a Chartered Accountant, with experience working with Australian and UK businesses. I have 7 years experience in high level accounting.
Hello, my name is Kath. I have more than 10 years bookkeeping experience and expert knowledge of Quickbooks and Xero. I have supported businesses all over the world.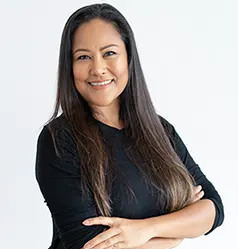 Hello, my name is Clint. I am a Payroll Specialist and Bookkeeper. My experience is in the USA. I have expert knowledge of Federal, State & Local income tax protocols.
Hello, my name is Amy. I have 5 years experience working as a finance virtual assistant. I support a range of administrative tasks, and bookkeeping processes.
Why settle for anything less
than the best…
Your business is your reputation, and one that needs to be upheld. Why would you settle for anything other than the best outsourced Accounting and Finance specialists to join your team?
Simply put… You wouldn't! And neither do we.
There are plenty of accounting outsourcing companies that talk a good game, but fail to deliver the levels of excellence that we strive for every single day. Our processes have been refined through hard fought years in the trenches, perfecting our recruitment, testing, onboarding, pricing and management operations to ensure that our accounting and finance partners experience and benefit from a truly comprehensive outsourced Accounting and Finance solution.
We bring only the best Accounting, CPA, Finance, Payroll, Bookkeeping, Administration & Generalist Virtual Assistants to your team, so you can focus on managing your firm and scaling your business.
It is a win win situation, that is on average 70% cheaper than hiring full time Accounting and Finance locally.
What Logix bring to the table from just $499 P/Month
We bring a remote team of specialists to your business. These specialist and highly experienced Accounting and Finance people become part of your team, delivering your tasks and are completely dedicated to your business.
We provide your outsourced Accounting and Finance team with an entire suite of Human Resource, Support, Training, Software, Hardware, Benefits & IT infrastructure which ensures they have everything they need to remain motivated, and thrive within your business.
There is no other accountancy outsourcing company anywhere in the world that provides the levels of support and infrastructure that we provide and all for as low as just $499 Per Month + Salary Contribution.
Hire exceptional finance and accounting talent in the Philippines.
The journey starts with a no obligation discovery call.
Book a call with our remote finance staffing specialists and discover the wide range of functions that our outsourced finance & accounting specialists can support for your business.
Our experienced Accountants, Bookkeepers, Payroll Specialists & Virtual Assistants are just a call away.
Accounting functions
that can be supported
Below are just some of the wide range of accounting, finance, admin and support functions that can be supported by our
outsourced accounting virtual assistants:
Processing Accounts Payable
Managing vendor bills and payments can be a time consuming exercise. Keeping accounts payable running smoothly is something a virtual assistant can help with.
Processing Accounts Receivable
Your outsourced accounting specialist can manage your invoices and ensure they are paid, and manage your accounting software.
Payroll Management
Accuracy when processing payroll is a must, and something a skilled accounting virtual assistant can handle comfortably.
Bookkeeping
Keeping accurate financial records and transactions is a time consuming but essential process. Your finance virtual assistant can manage this time consuming and repetitive task.
Preparing Financial Statements
Your virtual assistant can manage and produce financial statements such as balance sheets, trial balances, and profit/loss statements.
Numerical Data Recording
An outsourced accounting specialist can compute, classify, and record all your numerical data reducing administration costs significantly.
Reconciling Credit Cards & Bank Statements
Avoid discrepancies and support the bookkeeping process by reconciling financial records; a task that your virtual assistant can support.
Paying Bills
Streamline operations by hiring our specialist outsourced accounting virtual assistants to pay bills and manage this tedious and time consuming task.
Tax Payments & Tax Returns
Our finance team can calculate, prepare and process tax returns across Australia, New Zealand, the USA and the UK.
Budget Forecasting
By providing accurate budget forecasts, your business will be able to offer valuable advice to your clients. Your virtual assistant can help deliver these forecasts.
Balance Sheet Management
Enable our specialist virtual assistants to manage your balance sheets and financial statements and reduce operational costs and time consumption.
Compliance Management
We can provide tax regulation insight and deliver accurate financial reporting that aligns with compliance.