Why has Logix BPO become a global leader in providing highly skilled
Virtual Assistants in the Philippines?
Everyday businesses across Australia, USA, UK, Europe and all over the World choose to build their virtual teams with Logix.
And, everyday more businesses choose Logix over Upwork and other freelancer sites; and it is a smart move when looking to hire skilled virtual assistant.
There are two significant risks that businesses take when they hire a virtual assistant through Upwork or one of the similar freelancer sites.
First, it is common knowledge that freelancers using sites like Upwork take on as many projects as they can at a time. What this means is, in many cases virtual assistants are not fully committed to you and your business.
It is quite typical for these types of freelancers to be flicking between projects many times a day which significantly lowers their efficiency, quality and commitment to your business. Second, many Virtual Assistant freelancers on Upwork and similar websites have been known to subcontract work to even cheaper, less skilled resources, leaving your business and clients at risk of being provided low quality and inaccurate work.
Can your business afford to make these mistakes?
At Logix, we interview, test and background check all Virtual Assistant before they start working with your organisation. They are contracted to your business, and your business alone. We provide your virtual assistant with all the tools they need to succeed such as Laptops and Computers, Software, Hardware, Benefits, Training, Support & Guidance.
Let's start building your team
Complete the form to arrange a free strategy session so we can identify what virtual assistant resources you need
"*" indicates required fields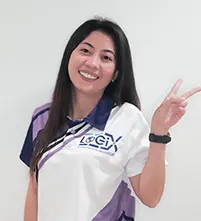 This is Jove, a Sourcing Specialist Virtual Assistant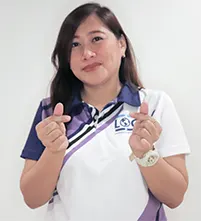 This is Leseth, an Executive Virtual Assistant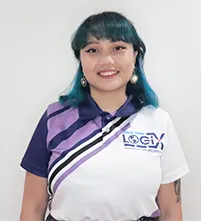 This is Reyna, a Content Specialist Virtual Assistant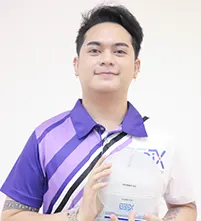 This is Noe, a Recruitment Specialist Virtual Assistant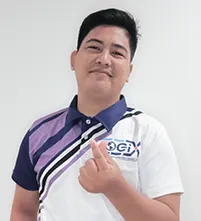 This is Jeric, an IT Specialist Virtual Assistant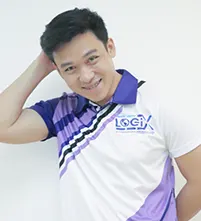 This is Clint, a Talent Acquisition Virtual Assistant
Why businesses choose Logix,
NOT Upwork
Hire full time, dedicated and skilled full time Philippines virtual assistants with no long term contracts, and the full operational infrastructure provided by Logix BPO.
The easiest, best priced and safest way to hire a Virtual Assistant into your business.
Choose from over 250k highly experienced remote staff specialists to join your team and reduce your staffing cost by up to 70%..
We provide everything for your Virtual Assistants, including Laptops, Screens, Office Space, Benefits, Software, Hardware, Payroll, Incentives Training & Support; as well as a rewarding and nurturing culture.
All you need to do is select your perfect Virtual Assistant, provide their tasks, monitor delivery and focus on scaling your business.
Get Your Free
PH Salary Guide 2023
This Guide provides up to date and accurate monthly
salary expectations for ALL types of Virtual Staff, and in
multiple currencies. If you want to know how much you
should be paying your Virtual Assistant or Remote
Worker, this guide will tell you.
Hire a Virtual Assistant the
smart way
We understand as a business owner you are busy running your company and catering for your clients.
Let us take care of the hassle of finding your virtual assistant for you. We simply take a Job Specification from you and we will interview and test dozens of candidates on your behalf and provide you with a shortlist of the very best candidates for you to choose from, or even interview with yourself.
Once you have selected the candidate of your choice, we conduct reference checks, background checks and credit checks, and once passed your virtual assistant is ready to join your team with no lock-in contracts.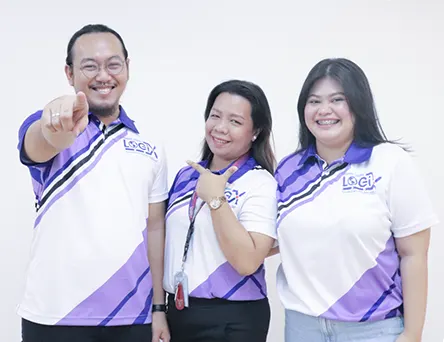 Popular Types Of
Virtual Assistants
Whatever the skills, experiences and qualifications you need from your Virtual Assistant, Logix can find them for your team.
Your business will save up to 70% by hiring a virtual assistant through Logix when compared to hiring the exact same skill set locally.
Below are just some of the offshore staffing types we have recruited into our partners remote teams:
5

Real Estate Virtual Assistants

5

Property Management Virtual Assistants

5

Finance Virtual Assistants

5

Customer Service Virtual Assistants

5

Sales Virtual Assistants

5

IT Support Virtual Assistants

5

Technical Virtual Assistants

5

Retail Virtual Assistants

5

Digital Virtual Assistants

5

Payroll Virtual Assistants

5

Accounting Virtual Assistants

5

Bookkeeping Virtual Assistants

5

Hospitality Virtual Assistants

5

Legal Specialist Virtual Assistants
5

Recruitment Specialists

5

Sourcing Specialists

5

Education Virtual Assistants

5

Event Planning Virtual Assistants

5

Telesales Virtual Assistants

5

Customer Service Agents

5

Business Development Virtual Assistants

5

Appointment Setters Virtual Assistants

5

Social Media Specialist Virtual Assistants

5

Data Entry Virtual Assistants

5

Web Developers

5

Graphic Designers

5

Social Media Specialists

5

Marketing Specialists