Recruitment & RPO | 10+ Remote Team Members | UK

Return on investment summary
By building a highly skilled recruitment and sourcing team through our global RPO solution, Index Group are able to:
5

Bring highly skilled resourcing and recruitment specialists into their team at a fraction of the cost compared to the local workforce

5

Tap into a new, fluent English talent pool

5

Generate significant placement fee revenue from remote team data and candidates

5

Scale their teams in a risk free environment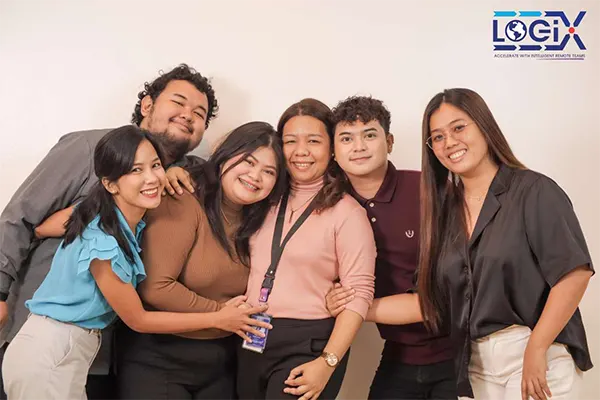 The
Company
The Index Group of Companies includes a number of known recruitment brands across the UK and into Europe, including Ion Search, Ventex, Future IT Staffing, Olivi and Zinq, founded by Daniel Gostelow.
The group of companies was founded in 2018 with Ion Search, which began operations as a Recruitment to Recruitment business in the UK, which now operates from global offices in Liverpool, Manchester, London, Amsterdam, Orlando & New York.
The Index Group is a recognised global recruitment group with strong values, and an exceptional reputation.
The
Relationship
Ion Search was one of the first recruitment & RPO partners to join the Logix Global RPO Network. In January 2022 Logix and Ion Search began the partnership to bring highly skilled sourcing and recruitment specialists from the Philippines to support their global recruitment operations.
The relationship has flourished, with the team scaling from an initial 1 sourcing specialist, to a remote team of more than 1o skilled recruitment specialists.
Month on Month placements delivered

Significant salary and operational cost reductions made of up to 70%

Sourcing specialist promoted to lead the team in the Philippines due to exceptional dedication and performance

In part due to the performance of the remote team, a stronger position held in the UK market
Get Your Free
PH Salary Guide 2023
This Guide provides up to date and accurate monthly
salary expectations for ALL types of Virtual Staff, and in
multiple currencies. If you want to know how much you
should be paying your Virtual Assistant or Remote
Worker, this guide will tell you.
Start The Journey
with Logix
At Logix BPO, we cater for a whole range of skilled remote teams, from Recruitment & HR teams, to Finance, Digital, Real Estate, Sales and both Virtual Assistant & Customer Service teams… Actually, there is no restriction on the type of skill set we can bring into your remote team with us.
We are an ethical organisation that values culture, staff retention and delivering measurable returns on investment for our partners.
Start a no obligation discussion today about building your remote teams with Logix BPO, and enjoy a flexible 30 day rolling agreement, and highly transparent solution.