With the world moving to a more remote platform, and with more of a focus on the digital arena, a virtual Assistant & Remote Teams have become a popular commodity within most industries.
There are many businesses right now looking to outsource Philippines virtual assistants and benefit from the world class infrastructure, the highly skilled& English-speaking talent pool, and incredibly low hourly rates.
The big question is why?
Virtual assistants are an essential and efficient piece of the puzzle for a business. They can manage the nitty gritty of the day, keep the business ticking over and help to reduce operating costs all at the same time. Virtual assistants can respond to emails, phone calls, make bookings, complete data entry and compile research. They're the gatekeeper, the business guardian, the one who stands between you continuing what you do best and you answering inane questions.
They take the heat off you and funnel your contacts and phone conversations to make life as easy as possible for you. Choosing Philippines virtual assistants over any other place is a good decision from a business perspective. The Philippines is one of the leaders in providing virtual assistants since the outsourcing industry is continuously growing there.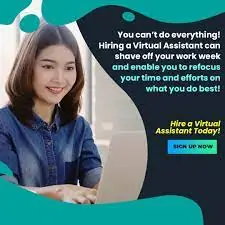 So, why choose to hire Philippines virtual assistants using a BPO?
The optimism from virtual assistants in the Philippines is second to none. Did you know that the Philippines ranks 5th in the global Economic Optimism Index? The virtual assistants here understand and know the value of good relationships and are naturally friendly – it's traits like these that you want in your virtual assistant.
Philippines virtual assistants work hard. The hardworking method that comes from the virtual assistants in this part of the world is like nothing else. Their hardworking, loyal natures are a key to excellence, and Filipinos are resilient, always finding a way to deliver your business needs.
Choosing to outsource Philippines virtual assistants is smart – they're the perfect cultural fit. The Philippines is a place that is known to be a cultural melting pot, which means that the exposure to different cultures makes it much easier for Philippines virtual assistants to adapt properly to the quirks and demands of their clients.
They understand outsourcing. When you choose to use a BPO for Philippines virtual assistants, you're making a brilliant decision. In the Philippines, they understand how outsourcing works and they are already familiar with the concept. The citizens here have understood the idea of it and are used to remote working. Hiring virtual assistants in the Philippines will be one of the best decisions that you make if you are working abroad.
A virtual assistant in the Philippines will be someone who immediately contributes to the growth and success of your business. These are the qualities that make it so, and when you choose them as part of your team, your expectations will be exceeded! Lower your operational costs without compromising your efficiency – hire virtual assistants in the Philippines!